From one of the fieldtrips the workshop took into Phoenix:
In the Phoenix Library—calling it a Library is almost an understatement. It's one of the coolest structures I've been in. It happened to be designed by one of Soleri's apprentices.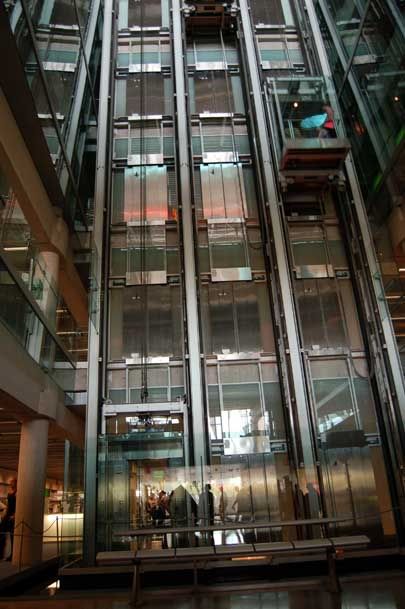 Some more lighthearted photos of Soleri's large sculpture in the Phoenix Art Museum. It is called Il Duomo, or something like that—if somebody knows the correct title please correct me, I think "Duomo" actually means "cathedral".